Hi everyone!  Today is June 1, 2013.  Boy doesn't time fly when you are having fun!
Today I am 9 weeks and 3 days post-op and doing amazingly well except for the continued tight feeling in the back of my heel and the slight swelling if I stay up on it too too long.  I am going to physical therapy twice a weeks doing foot/heel stretches (alone and with bands), a circular board (with small ball on bottom to rotate my foot, the recumbent bike, some one foot balance work and a bent knee stretch.  Physical Therapist says I am doing well and have great flexion in my ankle.  I am allowed to use the recumbent or Nu-Wave bikes at the gym at low levels and can do upper body work.  In about 2 weeks, the doctor said I should be able to start  on the treadmill for short periods of time…starting with about 10 minutes - no elevation and low speed.
The athlete on my right shoulder wants to turn the treadmill up to a level 6 and jog at about 4- 4.5 miles/hour….but the more conservative, less brave, but wiser me, on my left shoulder keeps screaming…SLOW…SLOW….SLOW….DO NOT RUSH THIS!
Last Friday (May 24th) I started one hour with my tennis shoes on….weaning myself off of the boot….adding one hour each day.  Today I am up to 9 hours out of the boot.  I think about what I want to do for each day and sometimes put the boot on first thing in the morning and save my tennis shoe time for later in the day…..or I'll get up and put my tennis shoes on and do my time and finish the day with the boot on.  I have to tell you my foot/ankle cry when it has to go back into the boot!  It has become a royal pain.
I know I'll be thrilled when I can go boot scootin'  and it won't be with the medical boot….but that will have to wait on the back burner for right now.
Last night we did go to a dance (without my boot) and I danced one very very slow dance….it felt good to get out.  But there were some women there that I was so envious of (because of the shoe fetish I have)….so if the day ever comes when the doctor tells me that I can once again wear shoes like this:  
or like this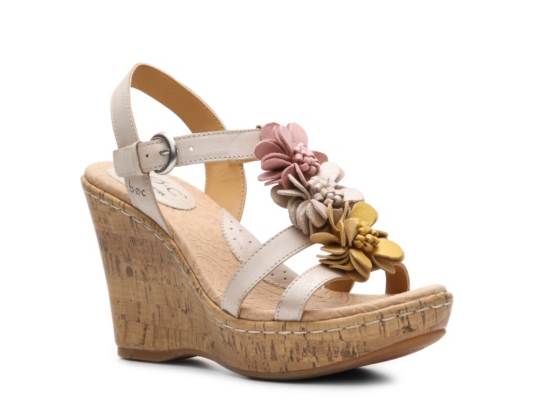 I will be overjoyed!
That may never happen, but it could because the doctor promises me that some day off in the future (maybe March 2014), I will be back to my normal exercise routine and should be able to wear a tennis shoe without a lift in it…..so
maybe…just maybe…..(
), he'll say that on special occasions I can wear stylish shoes!
Hope you are each doing well on your recovery journey.  For those of you just starting out….it does get better…..it can be overwhelming at first….overwhelming, confining, painful!  But just take it one day at a time and know that each day is one day closer to full recovery….listen to the angel on your left shoulder and take it slow….that's the main and most important word in this ACR….SLOW.
I have curtains to finish up, so I best get after it….they aren't going to sew themselves.
Have a truly wonderful day and remember to smile………..as the corners of your mouth go….so goes your day!
June 1st, 2013 at 10:46 am