It's been busy to say the least. A barrage of projects due, interviews and family life have taken up the bulk of my time. I visited the doctor last week and got good news and bad news. The good is that my left leg was finally able to breathe.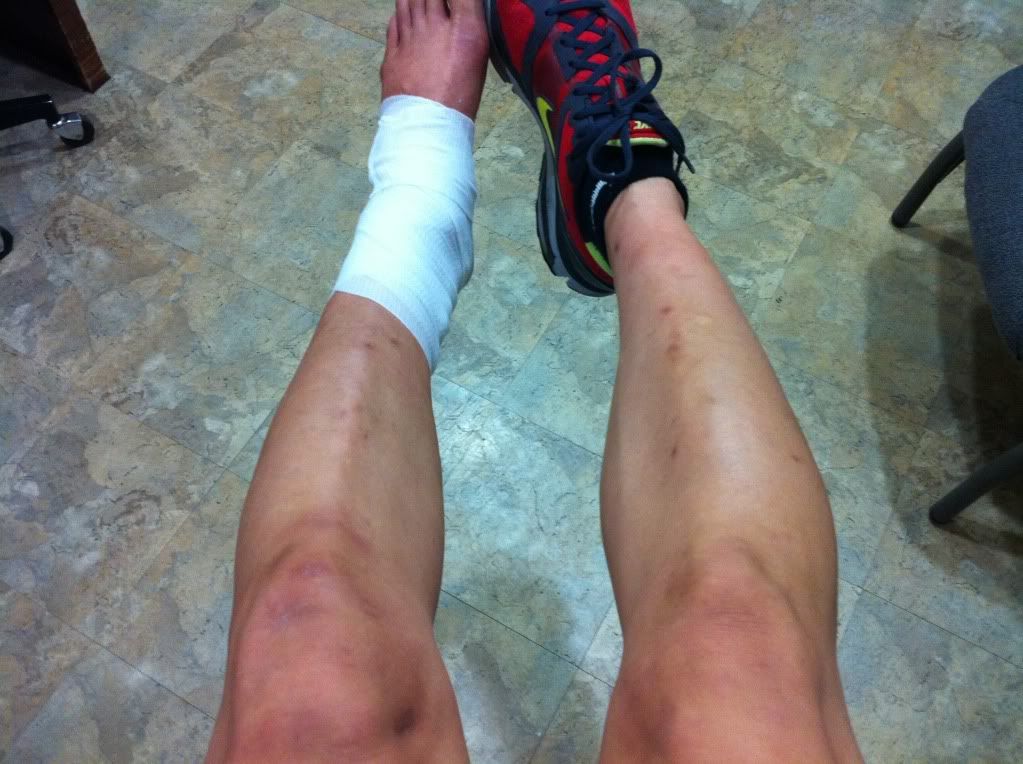 Might not be able to tell, but my left calf is definitely smaller than my right. I was also able to get a glimpse of what the future scar look like.
Continuing with the good news, the stitches were removed and the doc says that everything is healing nicely. No pain during the removal, just felt like pin pricks and slight tugging at some points.
The bad news, or less fortunate, I should say is that I got put back into a hard cast. This time, my foot was angled to be perpendicular to my leg. I felt a good stretch as he held it in place while putting the cast back on. I'm able to partially bear weight on the cast leg with the assistance of crutches and will follow-up two weeks from today.
I'm still continuing to work out my upper body, core and good leg to remain active and have begun doing very light-weight, high repetition leg curls with my bad leg.
CrossFitMike