Dec 31 2008

bostonbrother
Well I was expecting to get my stitches out on the 30th, but that did not happen. I spent about 2 1/2 hours at the docs office. While I was there they took off the splint that was put on at the time of my surgery. Here is what things looked like.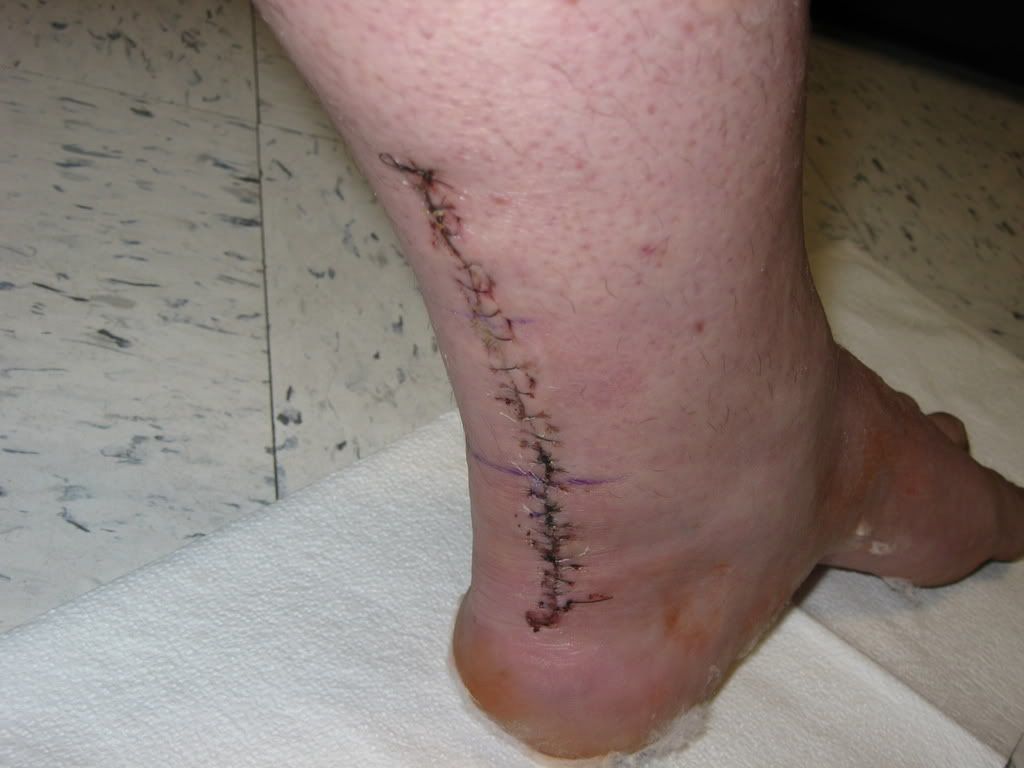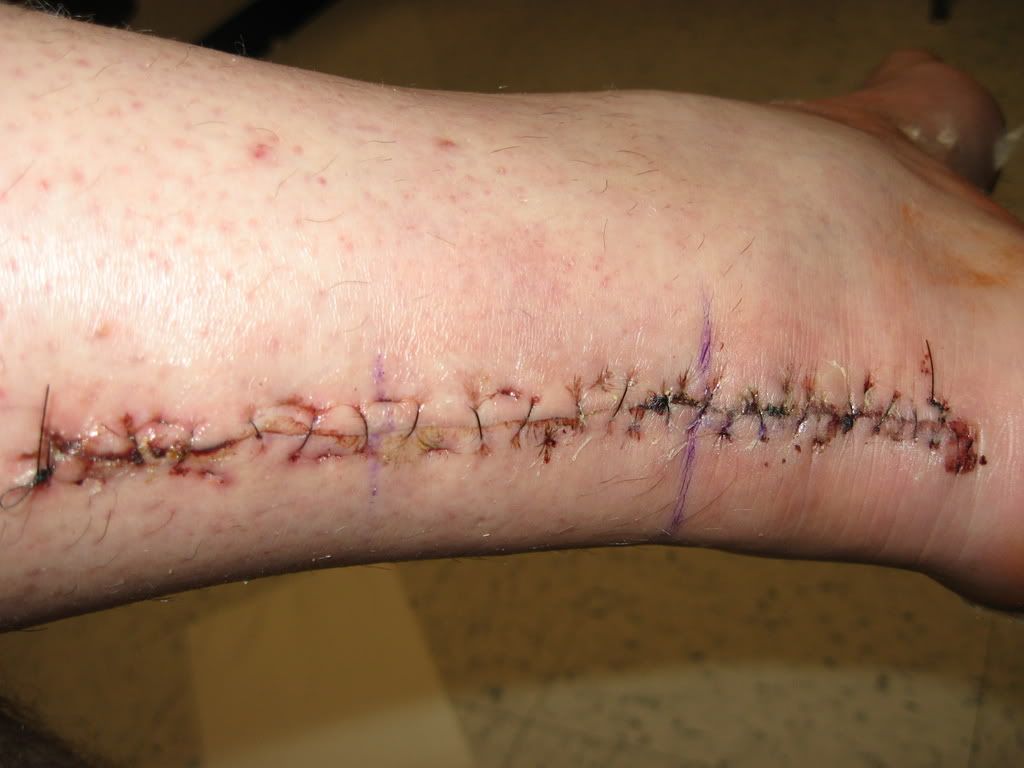 These pictures are two weeks post surgery. Before I had the splint removed I was a bit worried about some pain that I was having. I had a stinging sensation and it felt like something was poking me. Once I saw the scar though I was relieved to see no redness or swelling that would indicate an infection. My doc poked around the wound which was not painful and said that the pain was probably a result of things healing up and not to worry about it.
So this is how I am as I enter into 2009. Next Tuesday I go in to have my stitches removed and my first cast put on. The protocol my doctor is following is as follows: 6 weeks non-weight bearing, 6 weeks in a walking cast, and 6 weeks in a cam boot. I know that this isn't as agressive as some, but I am fine with it. I am not so worried about healing fast, but rather healing well, and if that takes time then it takes time.